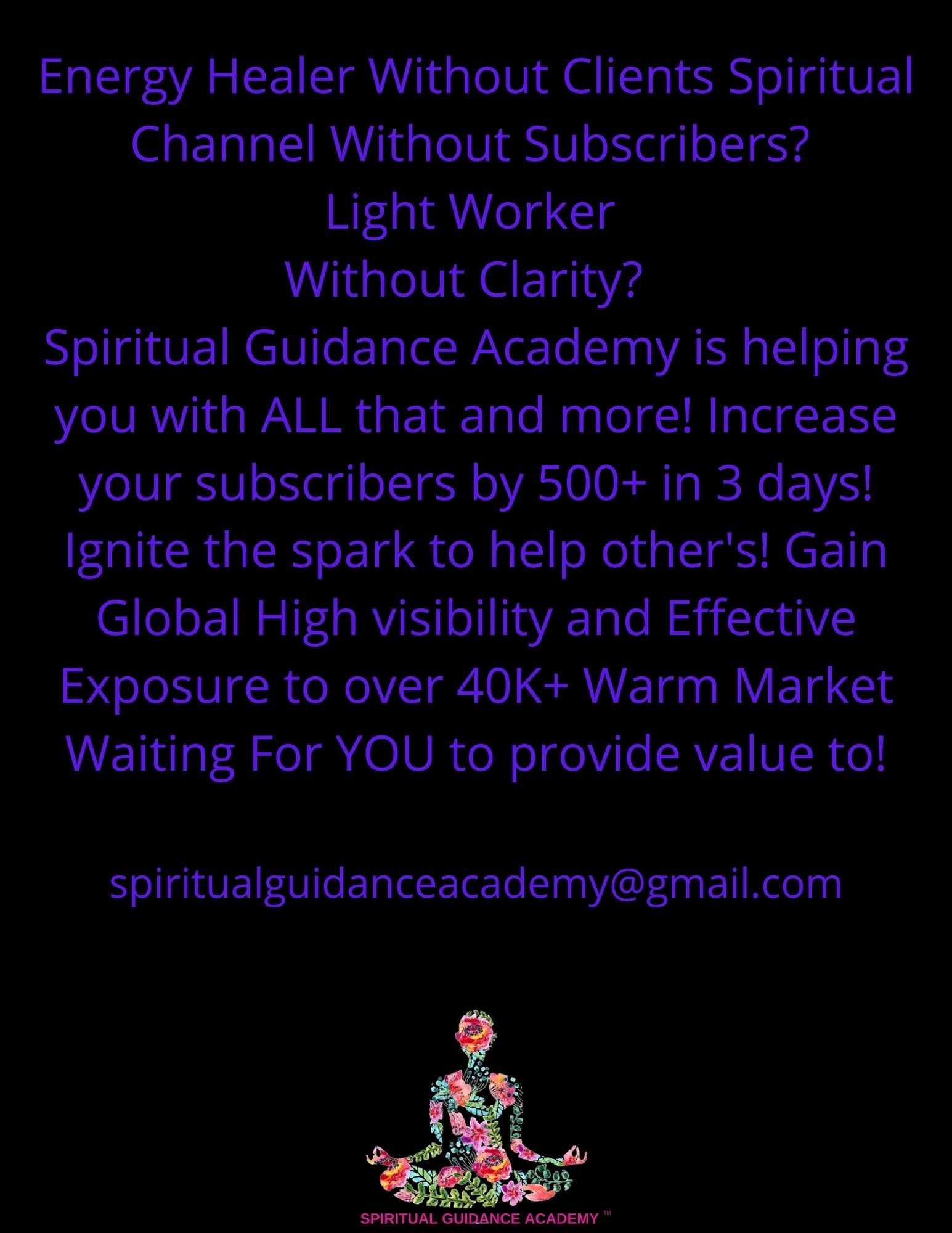 Are You Happy With Your Income?
Maybe you want more subscribers.
Perhaps you desire more income.
Need to get over your fear to walk in the shoes of who you were born to be?
It all leads to abundance!
Marketing and advertising with Spiritual Guidance Academy brought Empress Queen Tae 500+ NEW Subscribers within ONLY 3 DAYS! She received reading requests immediately, and has been growing her business ever since!
(results vary, no guarantees)
Spiritual Alignment Health & Wellness LLC
Whether you have just begun your spiritual business, or are rebranding, start strong like this powerhouse couple!
(results will vary)
Frequently Asked Questions
Can I get a refund if I'm unhappy with my purchase?
If you are unsatisfied with your results, we offer coaching for an additional service fee but we do not give refunds. No exceptions.
How do I schedule my video's?
Upon purchasing, you'll receive further instructions on how to get your video's uploaded to our platforms.
Can I purchase marketing services more than once?
Absolutely! This is a pay by the month subscription. If you find you are no longer in need of marketing services, cancel your subscription. If you find yourself in need of marketing more than one month or after you have canceled, simply purchase the coaching again. Again, this is a monthly pay per month subscription service. You only need to enroll one time and you will be charged each month for marketing services each month.