Early Registration For Our ANNUAL EXCLUSIVE Manifesting Group!
PURCHASE YOUR SHAMANIC MANIFESTATION AND HOLY PRAYER BEADS NOW And Gain Automatic FREE Enrollment To Our FUTURE Manifestation Program!
After your purchase PayPal will redirect you to our welcome page for our program!
Program Launch is January 21, 2019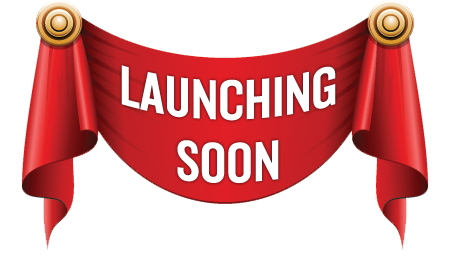 ---
SPECIFIC MANIFESTATION GUIDE - Each prayer bead will arrive with a special gift and a CODE that unlocks your very own Manifestation Prayer, Mantras, Affirmations, and Ancient Spiritual Practice specifically created for Each Purpose.
100% AUTHENTIC TRADITIONAL GENUINE CRYSTALS AND PRECIOUS STONES - Each Prayer Bead will be Unique and May Vary Slightly in Color and Size Because our Holy Shamanic Manifestation Mala Prayer Beads Are Made From Natural Gemstones. Every Prayer Bead Is Infused With The Loving Blessings Of The Most High.
HANDCRAFTED WITH LOVE - Each Prayer Bead is Hand Crafted and Individually Threaded on Durable Monfilament for Extra Strength. Wear it as a Necklace or Wrap it Around your Wrist Loosely and Hold It Close As You Meditate and Commune with Divine Source. You will see premium wire used in our demo prayer beads. We find it to be extremely strong and durable as well as the traditional Mala thread.
ANGEL WINGS WITH EACH SET - Magnify Divine Power and The Presence of your Spiritual Team working on your behalf to manifest your hopes, wishes and dreams from within the Spiritual Realm.
Infused With The Holy Spirit They Serve As The Perfect Gift For Self and Loved Ones
6th Generational Sacred Spiritual Cleansing and Charging Practice
Profound Healing and Manifestation Powers
Potent Shamanic Prayer Tool
Gentle and Safe Enough For Spiritual Seekers and Experienced Practitioners
Powerful Enough To Magnify The Manifestation Of The Owner
Full Ancient Spiritual Incantations, Chants, and Guided Spiritual Tools Come With Each Prayer Bead.
---
You will receive a welcome email confirming your registration to our Manifestation Program.

You will receive 7 Days of prerecorded training videos detailing The Art Of Manifestation and how to apply each step directly to your life for maximum results.
These steps are proven - in fact, I am and have been using them the majority of my adult life. I am receiving results in two particular areas of life (right now) because I am using this same step by step proven system WITH my own Holy Shamanic and Mala Prayer Beads.
---
You will also receive the prayer beads mentioned above delivered to your physical address.
**At check out, you will be asked for your color preference but we do not guarantee you will receive your preferred color choice.
We will do our best to provide your preferred color palette: Earth Tone Element, Water Tone Element, Air Tone Element, Fire Tone Element.
But keep in heart and Soul, the combination of stone is EXTREMELY POTENT AND IMPORTANT for EACH DESIRED MANIFESTATION!
**Domestic (USA) and International Shipping & Handling Rates Will Apply**
---
Please Continue To Lesson 1 - I look forward to diving deep into your future manifestation with you!
Let's bring your dreams into fruition, Dear Love!
We Offer A 30 Day Money Back Buyer Aware Guarantee:
If you're unhappy for any reason, we will give a refund for the online program if you unsatisfied with our program.
We DO NOT Give Refunds For Your Prayer Beads. Crystals and Stones Absorb Spiritual Energy VERY Quickly and Deeply.
In the (never before but hey anything's possible) event that you need re-threading within 30 days of purchase, we encourage you to return them, and we will accept the original prayer beads - working diligently to get your prayer beads back to you repaired :)
Love and Blessings,
Necole XO
**By purchasing you as the buyer agree to our Limited Money Back Guarantee. Note: To Ensure The Spiritual Safety Of Ourselves and Our Client's We Will Not Partake In The Exchange Of Energy From Returns and Refunds from any of our prayer beads.