27 - 31 years of age? 54 - 61 years of age?
Approaching those ages, maybe you just passed them?
You Are Or Were In The Two Most Profound Times Of Your LIFE!
You Want To Be A Part Of This Group Coaching!
WE MEET ONCE PER WEEK THROUGH 2022
All classes teach different concepts, methods, and this is an interactive, hands on workshop - be ready to learn how to take your life BACK and end the attack!
This Program Is For You If:
Can't get restful sleep and keep waking up between 3 - 5 AM?
Seeing Spiritual, or Angel numbers?
Omens, signs, symbols popping up all day?
Synchronicities in every area of life?? Dreams?? Visions?? Dejavue?? Epiphanies??
Feeling drained, confused, and out of sorts and not quite sure why?
Feeling itching, crawling, tingling sensations all over your body?
Wake up feeling something is on you or in your room or bed WITH you??
Seeing images, hearing voices, feeling uneasy most of your day?
Feel like "something" is after you? After your family?? Loved ones??
Wonder why you can't get ahead in life, no matter what you do there's test after test after test??
Why you seem to take 100 steps back every time you decide to do better?
Why can't you get out of debt no matter how hard you try?
Just can't seem to get a good enough paying job that satisfies you?
Children battling demons, your spouse or partner seems to be under attack?
Feel like you just can't shake curses passed down from your parents, grand parents, and generations before them??
These are just some of the scenarios we work on here at SpiritualGuidanceAcademy.com
---
We have the accurate answers, and solutions to beat those demons, and rid your life from Spiritual Attack Forever! Some are super simple, while other's take private coaching.
Text for private coaching rates: 859-339-3459
---
This program is for you if:
1. You are open minded and seeking guidance for what is required to move with Divine Energy.
2. You are positive, trying to stay positive, and refuse to accept negative energy.
3. You want better out of life, want better for your loved ones, and believe you deserve better.
4. You are willing to help other's (even just your children) with the information you learn.
5. You will thank God, Divine Source, or however you refer to The Holy Spirit; Our Higher Power.
Gratitude is one of our foundational steps. So is humility. If you are not open to saturating your life with these two basic spiritual shields - I can not help you and none of my programs are for you.
If that is the case, I wish you the best in your spiritual life. God bless you.
---
If you believe our program fits, and you passed the criteria above - I look forward to meeting you personally very very soon!
Hurry, don't wait - once things for sure, our classes fill up FAST and time waits for no one!
May God bless you, your family, and your endeavors! Always XOXO
Love,
Your Friend, Spiritual Guide & Coach,
Necole XO

PS - This program is FREE for a limited time only.
Within that time frame you will have 100% full access to updates made to the program.
A $17,735 VALUE for tiny fraction of the price! Why? Life doesn't wait, you are under attack whether you have money or not, and some of you are under spiritual attack that's affecting your security, stability, or ability to earn, or retain money!
Your Instructor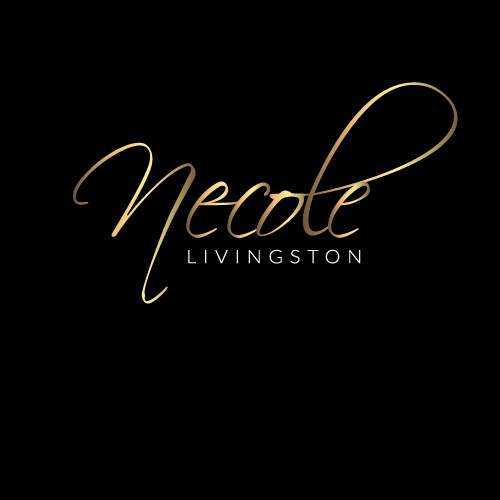 Internationally Renowned #1 Spiritual Guidance Expert, Best Selling 5 STAR Author, Necole has over 45 years of serving as a 7th Generational Spiritual Guide. Reaching over 4 Million Spiritual Seekers and Practitioners on her global platform, Necole is the Elite Spiritual Coach and Advisor to Top Coaches and Novice Newly Awakening Souls as well.
Inimitable Wisdom and Profound Teachings, Necole's Core Belief Is Potent and Powerfully Interweaved inside of everything she births into existence:
"You Are A Dual Being...You Are The Soul Within Your Human"
Necole is the CEO and Founder of Spiritual Guidance Academy LLC and YouTube Creator of Spiritual Guidance Academy. Necole ranked #4 of the Top 60 Spiritual Channels out of thousands of YouTube Channels, surpassing Eckhart Tolle and Deepak Chopra!
Necole is an amazing host to anyone's Spiritual development and deeper understanding as she guides the Awakening process with her proven system acclaimed by many!
Many have discovered their true calling, confidently thrive in their mission, and scale their purpose and business through Necole's private coaching and evergreen programs!

Necole is known for her events selling out quickly as she is highly sought out for her profound teachings and proven techniques.
Course Curriculum
3rd 👁 Challenge: 3 Step Technique
Available in days
days after you enroll
Start Here
Available in days
days after you enroll
Frequently Asked Questions
When does the course start and finish?
The course start (indicated above) and never ends! After the initial LIVE sessions (indicated above) - It is a completely self-paced online course - you decide when you start and when you finish.
How long do I have access to the course?
How does lifetime access sound? After enrolling, you have unlimited access to this course for as long as you like - across any and all devices you own.
What if I am unhappy with the course?
We would never want you to be unhappy, but unfortunately - not everyone will do the work required, and take the steps outlined in this program. If you are unsatisfied with your purchase, though we do not offer a refund, contact us in the first 30 days for additional support.