Welcome!
Congratulations On Your Self Investment!
2021 BEGINS February 15th
9 PM EST
I look forward to meeting with you and the rest of our Spiritual Superstars for Group Coaching! 
(please scroll to read all)
Now here is the most special part of group coaching - well, one of them :)
We discuss ALL subjects and train in ALL areas of Spirituality, Health and Wellness!!!
We will learn from and with each other in a private space! Free to discuss things we've never shared and expect 100% non judgement, and pure security with trusted family members you never knew you had :)
YES!! I want you to succeed in your life and that means every area.
Spirituality doesn't stop and then begin, skipping certain days or parts of your life. So, neither will we.
Spiritual Awakening
Spells, curses, & cycles
Spiritual Growth
Spiritual Gifts
Spiritual Love
Spiritual Rituals
Spiritual Business
Manifestation
Spiritual Teaching
Real World Application
Ancestral Atonement and Alignment
Channeling and Mediumship (spiritual gifts extension)
Spiritual Parenting|Indigo Children
Transmutation
Universal Law and Principle
You name it, we are training on it and discussing it!
One of the most amazingly blessed things that has happened in our group coaching are the connections made because they last a lifetime! Professional connections and personal love relationships to mentoring and best friends!
Friends, yes but spiritual siblings and parental connections - absolutely!
It is magical to know many of us here are connected on Facebook, Instagram, LinkedIN, etc. and Spiritual Guidance Academy played a pivotal role in connecting LIKE SOULS!
Even romantic love has blossomed here!
We will meet in a zoom.com room once per month for 60 - 90 minutes.
Each group coaching is on the 15th of every month.
Sessions are recorded and accessible for current members only.
The times will vary because sometimes it is important to use that last 30 minutes for application. So we may have break out rooms after our 60 minute workshop, and we may have 3o minutes of outside application in your every day environment.
If you've ever been a part of our programs, you know we tend to go over the intended time.... so, we may go 2 hours from time to time :)
Keep in mind: It is rarely a lecture format....very often it is a workshop. I encourage you to participate and ask questions - always.
Please be respectful and mindful of everyone's time.
This is a group coaching and everyone invests the same, and deserves the same respect and courtesy to share and receive.
That being said, please keep shares and questions short and concise by giving consideration to your words and what it is you really are desiring back. ie: help, accurate answer, feedback/opinion, to be heard, share knowledge, tips, etc.
Well, get ready to enjoy our time together!
We do have a lot of fun!
But we also get right down to business so you leave with invaluable information you can apply immediately, for FAST long lasting results!
I'm so excited for you and the rest of our students!
See you soon, dear love!
Necole Anré'V
XO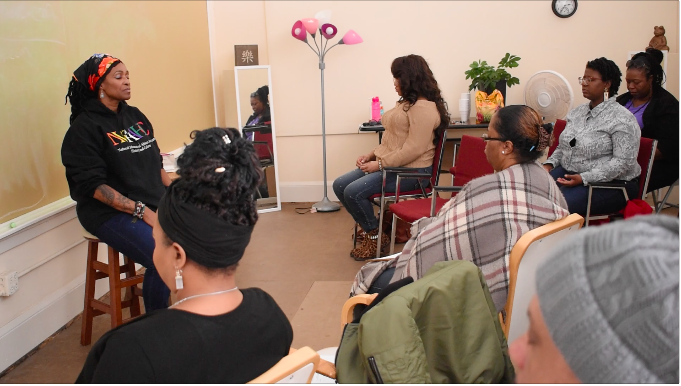 Internationally Renowned Spiritual Influencer and Mentor
Necole Anré'V is a 7th Generational Energetic Transformer
Frequently Asked Questions
Can I get a refund if I'm unhappy with my purchase?
If you are unsatisfied with your coaching, reach out to us to discuss your concerns.
Coaching IS NOT covered by Teachable's 30-day student refund policy.
Spiritual Guidance Academy DOES NOT offer refunds on any coaching or reading services.
How do I schedule my appointment?
Upon purchasing coaching, you'll receive further instructions on the link and password to our private virtual space.
Can I purchase more than one type of coaching more than once?
Absolutely! Group coaching is preset for a monthly payment, year round. It does not require annual enrollment, recertification or yearly authorization. If you find yourself in need of 1:1 individual coaching simply purchase 1:1 coaching again, or go to the correct room to purchase the type of coaching service that fits your needs.